Communications Mentors
MENTORS
Communications professional engaged in journalism, public relations, and/or education, with experience in science, health care, and/or research communications.
Communications Mentors work with writers and editors to develop clear, compelling stories accessible to a general audience
Graphics Mentor works with Creative Team of designers to develop or source graphical representations appropriate to each story
Social Media Mentor works with Social Media Team of student coordinators to promote the cSw program and each story via traditional and trending media outlets
Interested in being mentor? Please contact us for consideration.
---
2018/2019 MENTORS
Carol Feinberg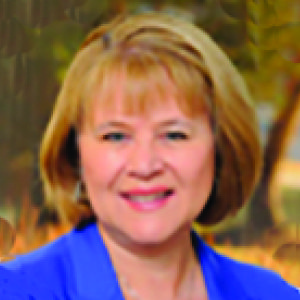 Carol Feinberg is account director for Vitiello Communications Group, providing communications support to the pharmaceutical, manufacturing and financial services industries. Prior to joining VTLA, she managed clinical programs at Unilever Research and Development. She holds a patent for the invention of a novel skin-sampling device. She earned her BS in Chemistry from Fairleigh Dickinson University and is a member of the National Association of Science Writers where she has won several awards for her communications work.
Alisa Zapp Machalek
Alisa Zapp Machalek is a science communicator at the National Institute of General Medical Sciences, which is part of the National Institutes of Health. She creates a variety of products—feature articles, profiles, social media posts, videos, quizzes, posters, and crossword puzzles—to explain cutting-edge biomedical research. She aims to make the science understandable and interesting to the public (which, after all, is paying for it). Occasionally, she gets juicy projects such as creating an exhibit of stunning microscopy photos for display in an art gallery inside Washington Dulles International Airport. Alisa earned B.S. and M.S. degrees in biochemistry and conducted research in 10 different laboratories before she realized she liked explaining science more than actually doing it. She received formal training through the science writing program at the University of California, Santa Cruz.
Katherine Moldave
Katherine (Cathy) Moldave has been a freelance science and technology writer; held several management positions at Merck AgVet and Merial Ltd.; cofounded the animal health consultancy and clinical CRO AlcheraBio LLC; and cofounded Turnstone Animal Health, a strategic communications and business-development support organization. She's mentored Rutgers animal science grad students, serves as a coach for companies presenting at the KC Animal Health Investment Forum, and is a member of the Scientific Advisory Board of the Alliance for Contraception in Cats and Dogs. She's also involved in creating new opera. She has an undergraduate degree from Washington University in St. Louis, an MBA from Fairleigh Dickinson, and, like cSw participants, a great deal of curiosity.
Ina Nikolaeva
Ina Nikolaeva is a senior medical writer for ClinicalThinking, a subsidiary of Nucleus-Global. She has also helped found/run multiple blogs, including one for a ballet school and another for the Rutgers Interdisciplinary Job Opportunities for Biomedical Scientists (iJOBS) program. Ina earned her BSc from University of Toronto, and her PhD from Rutgers University, studying traumatic brain injury and intractable pediatric epilepsy in mice. Through her current position, she has also gained extensive knowledge of the oncology field.
Donald Schwartz
Donald Schwartz joined Merck & Co., Inc. as a manager of global marketing communications, rising to his current role as an executive director of Merial's US Business Operations with responsibilities for business development, market research, regulatory, customer care, veterinary technical solutions, public affairs, communications and business analytical functions. Don has also been the head of a successful advertising and communications agency specializing in pharmaceutical and technical products. He has several books to his credit, including Genus Bos: Cattle Breeds of the World, the standard reference on the subject. He earned an undergraduate degree in biology from Union College in Schenectady, New York, did graduate work in biochemistry at Columbia University and CUNY, and has an MS in management from CUNY. Under duress, he will admit he also went to law school.
Janet Torsney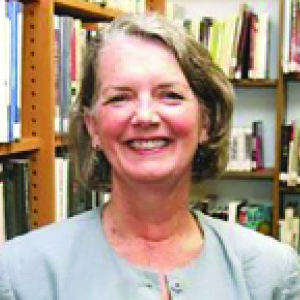 Currently assistant director of the Montclair Public Library, Janet Torsney had an extensive communications career before she became a librarian. She was director of public affairs for Save the Children, director of information at the United Negro College Fund, and director of publications at the United Nations Association. As a consultant, her clients included UN agencies andnonprofits dedicated to children and families. Her specialties include speechwriting, annual reports, strategic plans, articles and online content. Early in her career when she was an assistant editor of Rolling Stone's College Papers, she was part of a five-person team that created a new magazine for college students.