Our Team
Student Staff Members

Sophie Zhang | Chief Editor
Sophie Zhang is a rising senior from High Technology High School in Lincroft, NJ. Previously a writer and editor for Curious Science Writers, Sophie feels fortunate to be able to marry her interests in scientific research and storytelling. In the future, she hopes to major in chemical engineering and eventually open her own laboratory. In her free time, Sophie loves hiking outdoors and baking yummy treats with her siblings.

Mary Chen | Editor
Mary Chen is a senior at High Technology High School who is excited to be on the cSw team as an editor! She believes in the importance of making STEM education and pressing scientific issues accessible to the public and looks forward to helping writers effectively articulate their research. Outside of cSw, she is active in her school's Technology Student Association, Christian fellowship, and Finance club, and enjoys volunteering at local hospices by playing the piano and singing for residents. 

Shivani Patel | Editor
I am a junior at Biotechnology High School and am excited for my second year at cSw. The ideal mix of writing's creativity and science's objectivity make cSw an amazing experience that I will always return to. Beyond cSw I am Co-President of my high school student government and a dedicated Girl Scout. In the realm of STEM, I am a New Jersey Governor STEM Scholar and attend a science vocational school. As a former writer for cSw, I enjoyed researching and learning the specifics of my topic. For this upcoming year, I look forward to being an editor who gets to read all the new pieces that I know my peers have have worked hard on to produce.

Macafie Bobo | Creative Team Co-Manager
My name is Macafie Bobo and I am the Creative Team manager at curiousSCIENCEwriters. I am a senior at Winston Churchill High School in Potomac, Maryland. This is my third year participating in CSW, and I have enjoyed learning about a variety of science topics as well as how to communicate these complex ideas through different forms of media. I have watched the program grow and change in my years at CSW, and hope that the new generation of writers, editors and graphic designers will gain as much as I have in their creative processes.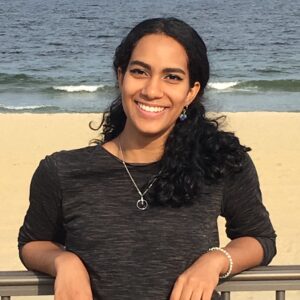 Aparna Kumar | Creative Team Co-Manager
Aparna Kumar is a senior at High Technology High School in Lincroft, New Jersey. She understands the importance of conveying STEM ideas in an approachable and understandable way, and is happy to have served as a graphic designer for Curious Science Writers since her freshman year of high school. Beyond cSw, she dances Bharatanatyam (a type of classical Indian dance) and is a Girl Scout who works towards increasing STEM education in her community. In her free time, Aparna loves to read and talk about books.

Kelly Qiang | Social Media Team Co-Manager
Kelly is a senior at High Technology High School who loves to promote cSw and STEM. She hopes to use social media to raise awareness in ongoing scientific research as well as to promote the amazing articles that cSw creates. She believes in the transformational power of STEM and its growing importance in education and our daily lives.  Outside of cSw, she is actively involved in a variety of activities such as scientific research, VEX Robotics, Technology Student Association, and varsity swimming.

Erin Quinn | Web Designer & Social Media Team Co-Manager
Erin, a senior at Biotechnology High School (NJ), is excited to be back as part of the cSw team for her third year! Following years of independent web design and computer science work, she loves that she is able to put her skills to work, especially at cSw. Outside of cSw, Erin is an advocate for young students learning more about STEM, and encourages them to do research outside of the classroom to develop knowledge in their interests. Erin is also the MAS JSA Director of Technology, the President of her school's Environmental Club, the Secretary of her class council, and the founder of her school's Health and Fitness Club. She is so happy to be a part of cSw, and can't wait to see what the future holds for this organization!
---
Faculty Advisory Board
Jim Newman| Editorial Faculty Advisor
Jim Newman serves as director of strategic communications for Americans for Medical Progress, where he leads AMP's media and communications. In the past, Jim was the director of external communications for The University of Texas MD Anderson Cancer Center and the director of media relations for Oregon Health & Science University and OHSU's Oregon National Primate Research Center. Jim has also worked as an account supervisor at KGBTexas Communications, a highly-regarded PR and marketing firm in Texas, with offices in San Antonio and Houston. Jim's other professional experience includes nearly a decade of work as a television news producer in the following media markets: Portland, Oregon; Nashville, Tennessee; South Bend, Indiana; and Lansing, Michigan.
Alisa Zapp Machalek | Science Writer Consultant
Alisa Zapp Machalek is a science communicator at the National Institute of General Medical Sciences, which is part of the National Institutes of Health. She creates a variety of products—feature articles, profiles, social media posts, videos, quizzes, posters, and crossword puzzles—to explain cutting-edge biomedical research. She aims to make the science understandable and interesting to the public (which, after all, is paying for it). Occasionally, she gets juicy projects such as creating an exhibit of stunning microscopy photos for display in an art gallery inside Washington Dulles International Airport. Alisa earned B.S. and M.S. degrees in biochemistry and conducted research in 10 different laboratories before she realized she liked explaining science more than actually doing it. She received formal training through the science writing program at the University of California, Santa Cruz.
Cathy Berse-Hurley | Digital Design Director
Cathy develops web, print, and product design for small businesses and non-profits at CBHstudio. She feels that design works best in a collaborative environment and is excited to learn from creative high school students. She contributes digital savvy and design expertise to help cSw engage with a growing audience and help readers make sense of emerging bioscience.
Paula Clifford | Program Coordinator
Paula Clifford serves as the executive director for Americans for Medical Progress (AMP), a non-profit organization that provides innovative programs to provide information to the public about biomedical research and the important role animals have in advancing medicine and science. Previously, she worked for the Pennsylvania Society for Biomedical Research (PSBR) where she led efforts to provide educational programs about biomedical research for K-12 students.  Her past professional roles include; Co-founder and Vice President of Operations for Animal Care Training Services (ACTS); and Veterinary Technician and then Training Manager at the University of Pennsylvania.  Paula received a Master of Liberal Arts from the University of Pennsylvania, a Bachelor of Arts from Rutgers University and an Associate of Applied Science in Veterinary Technology from Camden County College.  She is a Pennsylvania Licensed Veterinary Technician (CVT) and is certified by the American Association for Laboratory Animal Science (AALAS) as a Registered Laboratory Animal Technologist (RLATG
Jayne Mackta | Founder
Jayne has devoted her adult life to advocating for families affected by genetic disorders and promoting public understanding of biomedical research. Since her first job out of college with the Encyclopedia Americana where she reduced lengthy articles to single paragraphs, she has searched for the secret of saying more in fewer words. A fierce enemy of jargon, Jayne delights in coaching young editors in the art of deleting words that obscure meaning.